Are you planning a road trip in a campervan and wondering what to pack? Packing for an outdoor adventure can be tricky, but with a little planning and organization, you can make sure you have everything you need to make your trip a success. Here are some essentials to consider when packing for your next campervan adventure:
Comfortable Clothing and Shoes
When traveling in a campervan, you'll likely be spending a lot of time outdoors exploring. That's why it's important to pack comfortable clothing and shoes that are suitable for the activities you have planned. Pack layers for cooler evenings and early mornings, and don't forget to bring rain gear if you'll be in a wet climate.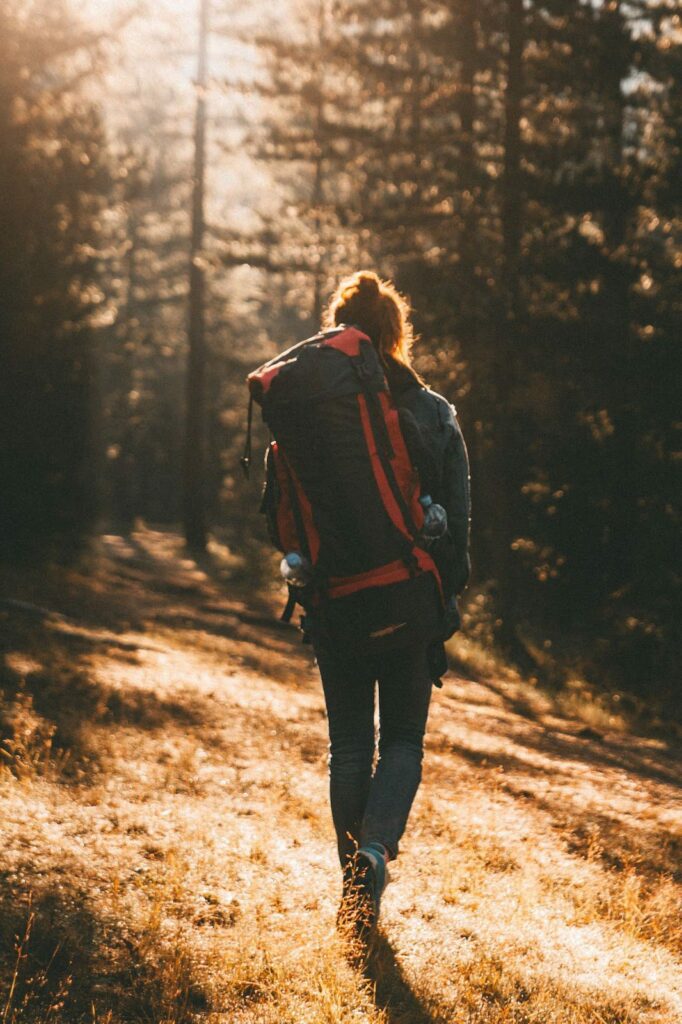 Food and Cooking Supplies
One of the great benefits of traveling in a campervan is having the ability to cook your own meals. Bring along a portable stove or grill, and stock up on non-perishable food items like pasta, rice, and canned goods. Don't forget to pack cooking utensils, plates, and silverware, as well as a cooler for perishable items.
At Trekker Vans, all campervans come with a portable stove, 2 bottles of propane fuel, a kitchen kit (eating utensils, cooking utensils, drip coffee and filters, plates, bowls, pots, and a pan), and a 30-liter refrigerator to keep things cold. Some customers also bring a separate, portable cooler as well.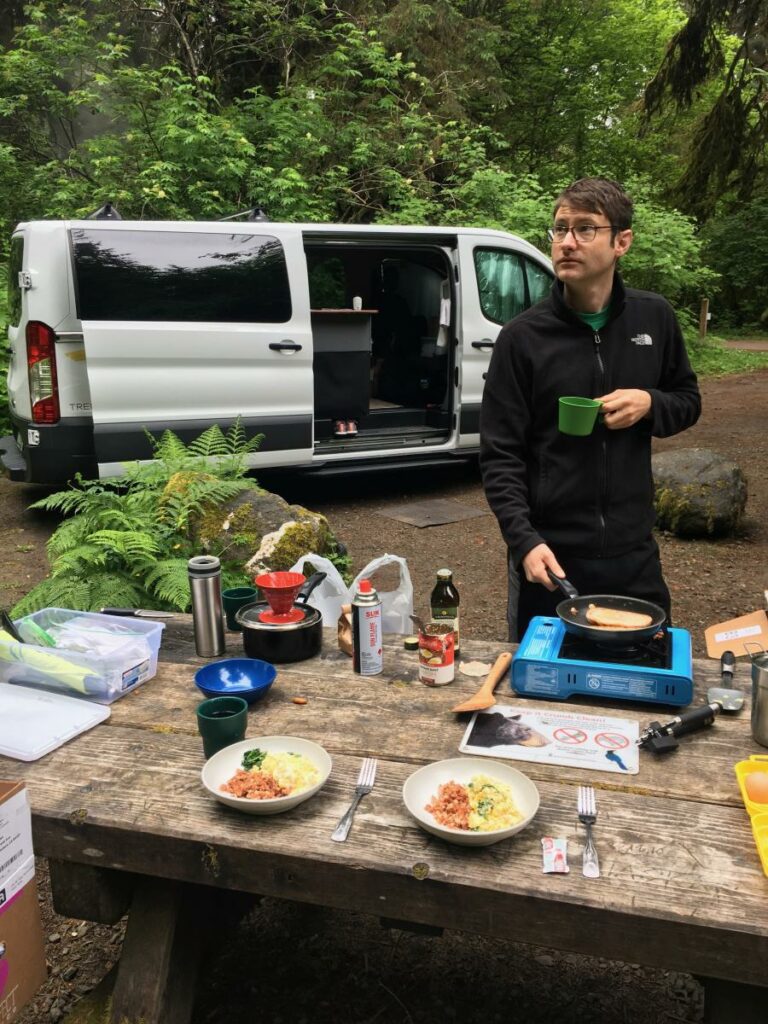 Bedding and Linens
A comfortable bed is essential for a good night's sleep, so be sure to pack bedding and linens. Most campervan rental companies will provide bedding, but it's always a good idea to bring along extra blankets and pillows for added comfort. Trekker Vans include a bedding kit with each rental (pillows with covers, blanket with duvet, and sheets).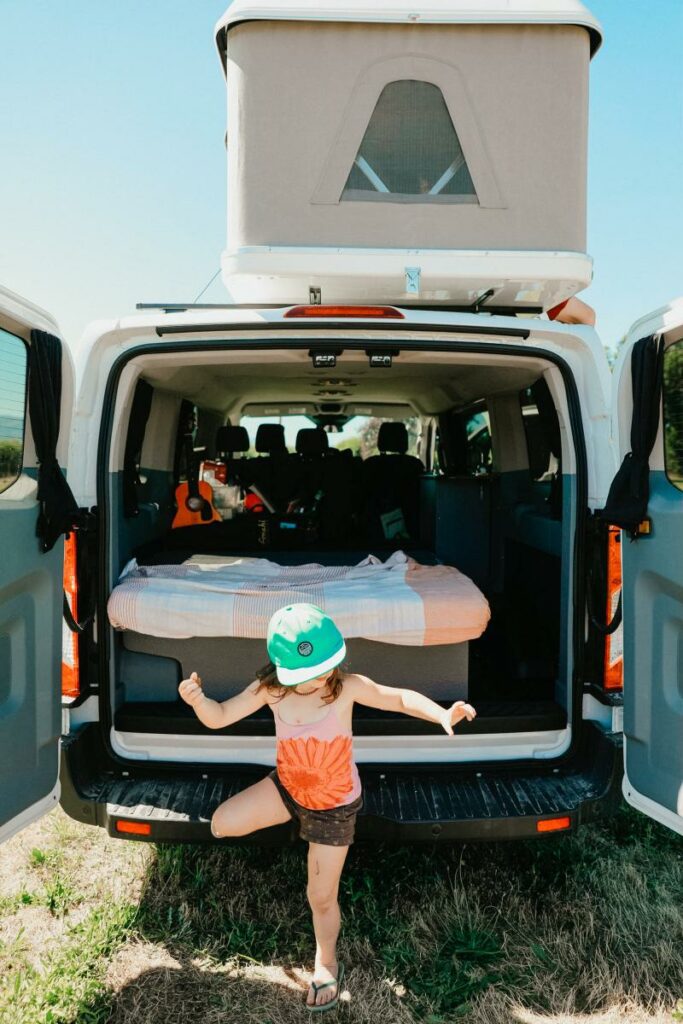 Outdoor Gear and Equipment
Depending on the activities you have planned, you may need to bring along outdoor gear and equipment like hiking boots, backpacks, tents, and sleeping bags. Make a list of the activities you want to do and the gear you'll need, and don't forget to pack any necessary safety equipment like helmets and life jackets.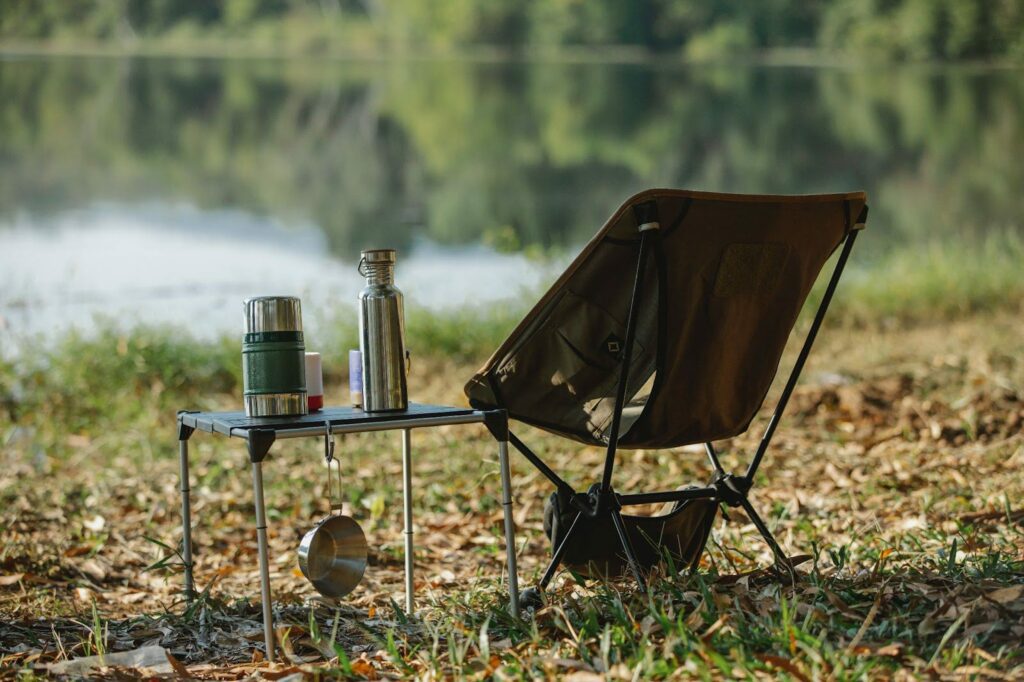 Entertainment and Technology
When you're not out exploring, you'll want to have some entertainment options on hand. Bring along books, board games, or a deck of cards for some unplugged fun. And if you want to stay connected, pack a smartphone, tablet, or laptop, along with a charging cable and any necessary adapters.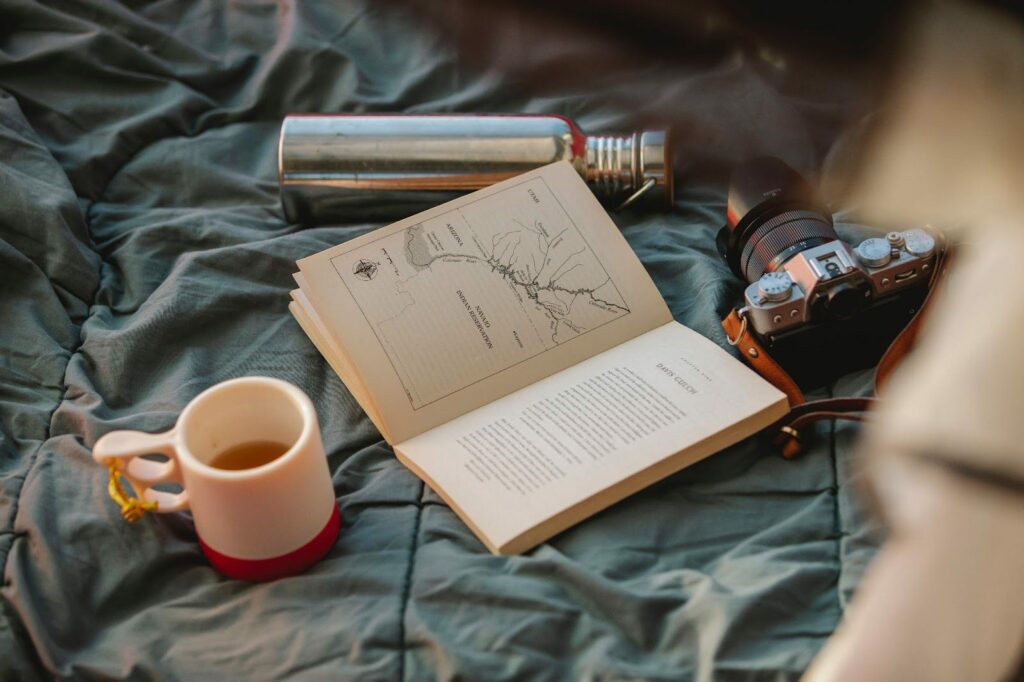 Image by Uriel Mont
Packing for a campervan adventure doesn't have to be stressful. By focusing on essentials like clothing, food, bedding, outdoor gear, and entertainment, you can make sure you're prepared for anything. Don't forget to plan ahead and stay organized, and you'll be on your way to an epic outdoor adventure in no time. Happy travels!